When shareholders don't share
Alex and Justin are equal shareholders of a food packaging company. The two of them met over 12 years ago when they were both working as salespeople for a beverage company. They became good friends and with their shared desire to become entrepreneurs, they decided to start their business together.
Justin has always been more mechanically inclined while Alex has always been a people person. As a result, it did not take long for Justin to assume the role of plant manager while Alex took care of sales and the financial side of operating the business.
By Sahar Cadili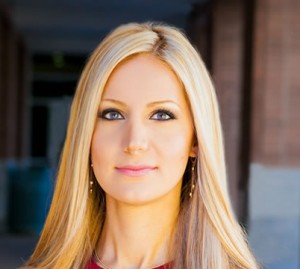 Justin spent his days inside the plant while Alex worked in the office. Justin always had access to the corporation's online banking and could freely go into Alex's office to look at bank statements as well as invoices and copies of cancelled cheques.
After landing a large contract with one of the country's leading frozen food producers, Justin became swamped with work inside the plant. Having known Alex for over a decade, he trusted him completely.
After all, their kids play hockey together and the families have summer barbecues and have even vacationed together in Florida. As the plant got swamped with orders, Justin was working 80 hour weeks. He stopped looking at the finances of the company and focused all of his energies on operations.
One day, Justin logged into the online banking and noticed a series of suspicious withdrawals and payments to unknown parties from the corporation's bank account.He also was shocked to see that the corporation's bank account had only $6,950 when the corporation consistently had over $100,000 in its bank account in the last few years.
Justin confronted Alex the next day and asked him about the withdrawals. Alex was evasive and when questioned further, he became aggressive and confrontational and the two of them almost got into a fight. That same night, Justin tried to log into the online banking again but the passwords had been changed.
The next morning, he tried to log into the computer accounting system but the username and password had been changed. He then went to Alex's office to get hard copies of the bank statements but all of the cabinets had been locked. He then went to the bank and was told that only Alex is a signing officer of the corporation and therefore, the bank was not going to provide him with anything without Alex's consent.
Justin was devastated, was feeling betrayed and sick to his stomach. He had no idea how much money Alex had taken, how long this had gone on for or what to do next. He then contacted a lawyer for advice. Unfortunately, Justin's story is much more common than one would expect. Luckily, there are ways for Justin to get access quickly, for him to receive all of the financial information, to get an accounting of all financial transactions and to repay any money he has taken.
Justin can have his lawyer bring an emergency application to the court for an order that Justin be granted access to all passwords to the online banking, to obtain production of all bank statements and cancelled cheques, to have Alex account for any moneys taken and for an order for his legal costs.
The courts have a wide range of powers and in a situation such as this, Justin would also be able to seek relief under the provisions of the Oppression Remedy of the Business Corporations Act R.S.O. 1990, CHAPTER B.16, which could include, but are not limited to:
(a) an order restraining the conduct complained of;
(b) an order appointing a receiver or receiver-manager;
(c) an order to regulate a corporation's affairs by amending the articles or by-laws or creating or amending a unanimous shareholder agreement;
(d) an order directing an issue or exchange of shares;
(e) an order appointing directors in place of or in addition to all or any of the directors then in office;
(f) an order directing a corporation, or any other person, to purchase the shares of a shareholder;
(g) an order directing a corporation, or any other person, to pay to a shareholder any part of the money paid by shareholder for shares;
(h) an order varying or setting aside a transaction or contract to which a corporation is a party and compensating the corporation or any other party to the transaction or contract;
(i) an order requiring a corporation, within a time specified by the court, to produce to the court or an interested person financial statements;
(j) an order compensating an aggrieved person;
(k) an order directing rectification of the registers or other records of a corporation;
(l) an order winding up the corporation; and,
(m) an order directing an investigation.
Relief under the Oppression Remedy is granted where a complainant proves that the affairs of a corporation are or have been carried out in a manner that is "oppressive" or "unfairly prejudicial" to or in "unfair disregard" of his or her interests.
A shareholder must establish that he or she has a "reasonable expectation" with respect to the behaviour of the corporation, its officers or directors that has not been violated. Such an application is presented to the court by way of an affidavit which contains details about what has occurred, and attaching any back up documentation to substantiate the claims made. The more evidence gathered, the more compelling the application is and often times, the quicker an order can be obtained. Depending on how quickly the documentation and the quality of the evidence, an order can even be obtained within days.
Strategizing with a litigation lawyer as soon as possible can actually save money and time. For example, upon learning that there were suspicious transactions, a lawyer would likely have advised Justin to start printing the online banking to gather the names of the parties the monies were paid to and the dates, to start gathering as much documentation that was readily available in the cabinets, or to even make a copy of the hard drive on the computer system before even confronting Alex. A private investigator could have also been hired to investigate Alex's conduct.
This would have put Justin in a much better position. For example, the information obtained would have allowed searches to be conducted by Justin's lawyer to see if the payments were made to corporations affiliated with Alex, which would then be used as evidence to put before the court.
This information would also be helpful in the process of recovering the misappropriated funds. In addition, the documentation would have provided Justin with an electronic and paper trail in case Alex later alters the accounting information before producing it to try to cover his tracks.
The best course of action always depends on the facts of each case and there is no one-size-fits-all strategy when it comes to shareholder disputes. It is important to recognize, however, that an appropriate strategy needs to be crafted as not all shareholders are good at sharing.
Sahar Cadili is a commercial litigation lawyer at Lawrences Lawyers, Brampton, Ont.