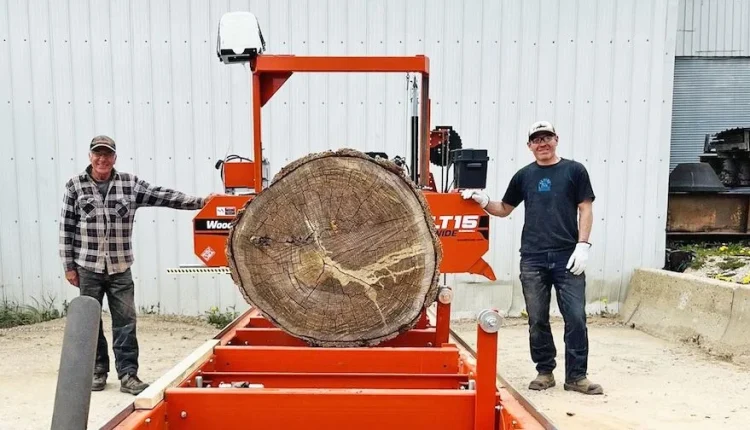 As an experienced tree faller, Jimmy Pleym is sure of how much quality wood he can saw from a log just by looking at it. So, he brought a good skill set to manage the front end of his custom sawmilling and retail lumber venture.
Attracting a master sawyer and mentor to the business was the final piece of the puzzle and has proven to be a winning formula, supported by Pleym's wife, Val, who is a social media savvy writer who keeps the name, Alpine Wood Products, front and centre on Facebook.
Calling Golden, BC home, the Pleyms were looking for an exit strategy from their seasonal whitewater rafting business. At that time, they were building their log home.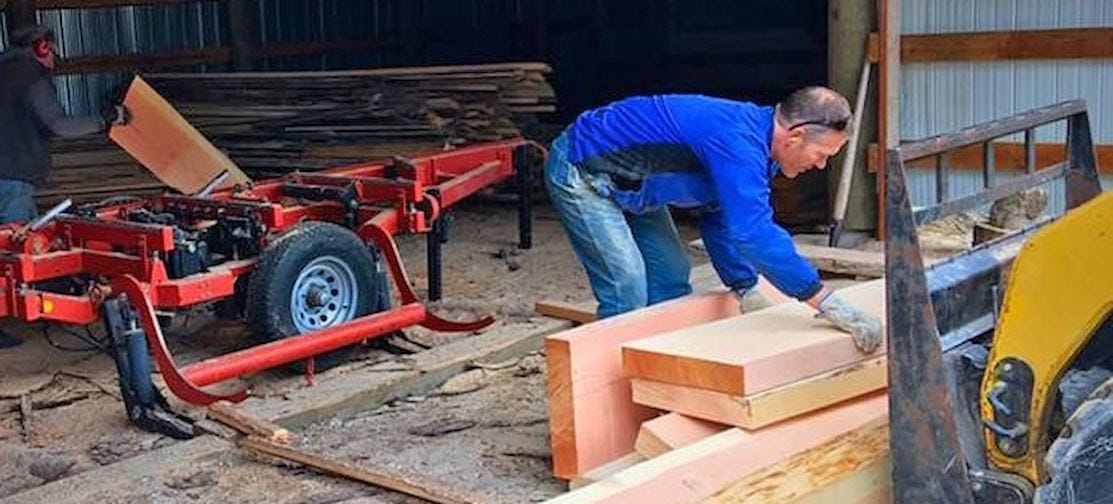 Val soon decided to announce on their Facebook page that Alpine Wood Products was open for business. Mark retired from log home building and came to work for Alpine Wood Products. Jimmy says it is highly unlikely that he would have jumped into this custom sawmilling venture without his mentorship. Now at 73 years old, he has passed on his knowledge and today Jimmy is not only a log quality expert, but also a confident sawyer.
Golden's local economy is booming as the town transitions from a commercial/industrial centre with a major forestry presence to more of a resort community. As a result, custom wood products are in high demand, especially among building contractors.
Today, Jimmy actively seeks out high-quality, exclusively Douglas fir logs to support the business and leverages his local connections to purchase logs from private woodlot owners.
Jimmy has used his skill to fill in the niche local demand from contractors for heartwood-free lumber. His ability to spot the right logs and produce these premium products keeps customers coming back.
At present, about 60 percent of their business is with contractors and 40 percent with the public. They open only from 11-5 pm Tuesday to Friday for retail sales, which gives them enough time to keep up with their backlog of custom-cutting orders.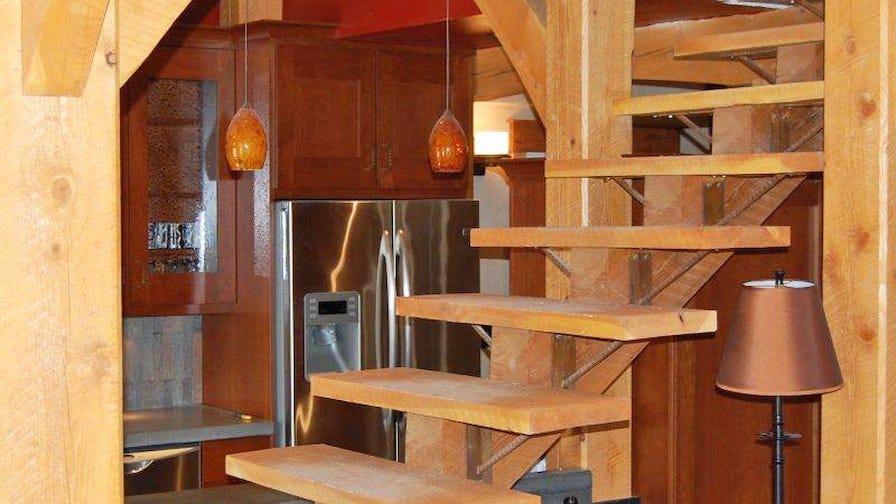 Their product mix ranges from 1″ x 2″ batten material to as large as 12″ x 16″ timbers from 8′ to 26′ long. They avoid cutting anything shorter than 8′ unless it is a premium product like live edge lumber. The timbers they manufacture are typically used structurally or for cosmetic purposes befitting the area's alpine theme.
Orders arrive over the phone or by email, some as large as timber home packages. When they aren't busy, which is rare, they replenish their retail stock for walk-in traffic. Their lumber products are air-dried under cover, but they also produce and sell green material.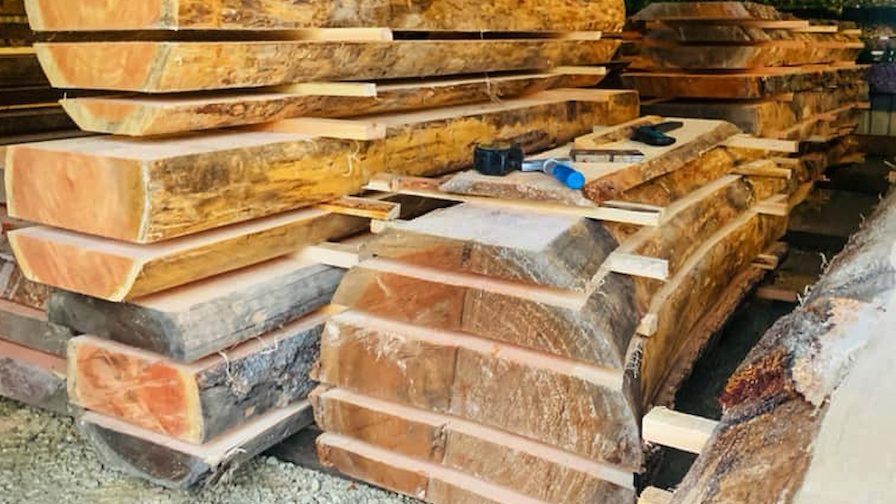 Another bonus for Alpine Wood Products is that the Kicking Horse Pass on the Trans-Canada Highway through the Rocky Mountains east of town is being rebuilt from a windy, two-lane road to a modern, four-lane highway. They are benefitting from this long-term project, selling massive custom-cut timbers to the road construction company, which uses them as work platforms for heavy equipment like cranes.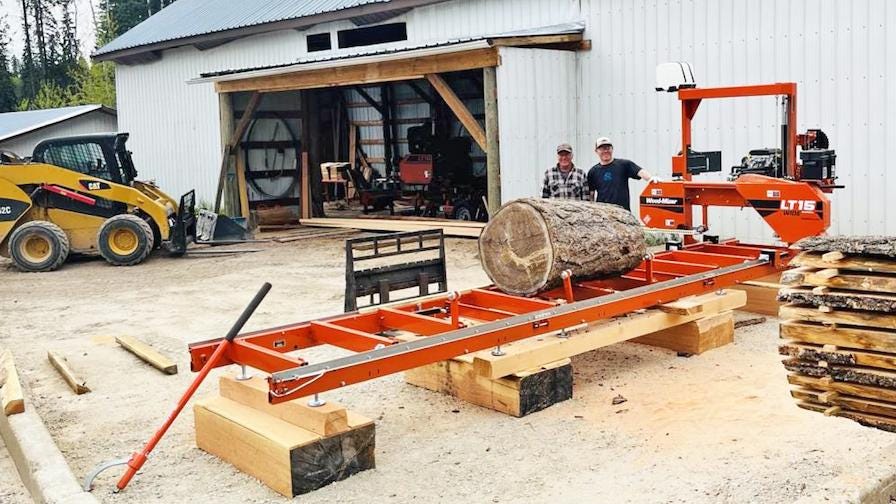 Currently, all of their custom sawmilling takes place on their property. However, Jimmy intends to purchase the trailer package for this sawmill so that he can expand into onsite portable sawmilling, which will add a new dimension to the business.
Tony Kryzanowski is a contributing journalist with more than 35 years of experience focusing on writing about alternative energy, biological sciences, business, and government policy.