Software start-ups provide logistics options
Cabinet and furniture manufacturers all want their products and components delivered or received a timely manner. Addressing these challenges nowadays are a complex web of supply chain logistics services being driven by start-up companies using internet-based software to find the best supply chain alternatives.
The annual Logistics Trend Radar report from the DHL Logistics unit of Trolsdorf, Germany-based Deutsche Post DHL Group states, "Recent years have witnessed start-ups that have managed to disrupt mature industries in a matter of years, not decades."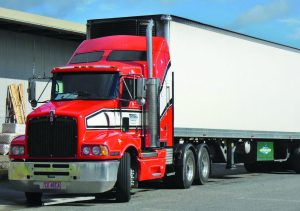 One such start-up mentioned in the report is Eyes On Freight of San Francisco, Calif. It provides an online platform that "helps shippers and shipping companies find one another in a global marketplace based on preference, budget, and needs, saving companies up to 30 percent of shipping expenses," says Ed Spiegel, entrepreneur in residence at Mountain View, Calif.-based 500 StartUps. "Another great example for logistics is Shippo, a recent 500 Startups investment, based in San Francisco," he says in the report. "Its shipping API (application programming interface) for e-commerce bundles shipments from small and medium enterprises together so they can be shipped with lower negotiated rates."
Albert Saphir, president of ABS Consulting in Weston, Fla., agrees that the last 15 years have seen the rise of many start-ups in the freight transportation and services industry, with many of those on the technology side. He notes that what are essentially software-based booking services "bring the buyer and the logistics supplier together" electronically.
Saphir points out that there is nothing out there "that ties all these platforms together — that's the challenge we have — between the users and the providers since there are so many steps in the process.
"One of the people I spoke with recently that was using one of these platforms said 'it's great to get a daily price for transporting 2,000 panels from Denver to Houston' but what it doesn't say — and that's what these platforms have a challenge with is — 'what is the quality of the service provider, what is the liability, what is the transportation time, and how does it all fit together?'"
For example, Saphir says, somebody may already be using carrier A with a two-day transit time and a 98 percent on-time reliability at a certain price. "Once they're shopping (online) they might find a price out there with different transit times. But can it be picked up today, is it too late, what is the pickup accuracy, what is the deliver accuracy? That's where people are still struggling."
The Eyes On Freight comparison shopping model for logistics is reminiscent of Hotels.com for hotel room pricing and the Expedia airline ticket shopping service. "Individual people buying things is understandable, but on the freight side people approach it differently," Saphir says. "Does that carrier want to post pricing on the website that is lower to what the customer already has been quoted? You now get the same carrier with two prices."
Logistics analyst and principal Ian Putzger of Putzger & Associates in Toronto says the trend towards electronic ordering and automated logistics services is essential to productivity today. "If you are a consumer buying furniture, the seller wants to make it as easy as possible," says Putzger, "you don't want them to have to exit the website (to place an order), and there should be a firm price and options for delivery windows."
Electronic order placement in logistics provides supply chain visibility, Putzger says. "Tracking an individual shipment becomes possible and freight forwarding companies do not need to re-key information that can lead to data input errors." In this scenario, all parties can receive alerts if the shipment goes "off the rails," figuratively or literally.
For cabinet and furniture makers, there are many different logistics business models that can be crafted. "There are different supply requirements for delivering to a residence once a year or shipping to a retail outlet multiple times a month," says Saphir. The size of the trucks change, too, with order sizes during "the last mile" of any shipment. Not far from Saphir's office, he notes, a regional furniture distribution centre has found a way to mitigate against "reverse logistics," or the infamous "returns" when the customer finds a scratch.
"Before the furniture leaves the centre," explains Saphir, "warehouse staff unpack what they've received from the factory, inspect it, and re-wrap it before it leaves the dock to its final destination."
So whether it's the last mile — or last kilometre — the consumer doesn't care how you got their order to them, they just want to be delighted. Best to pay attention to every logistical detail than to swallow the cost of one rework.