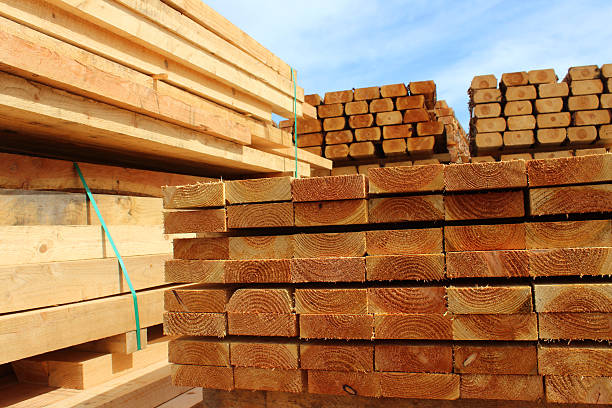 Sawmill Industry's 15-Year Journey of Ebbs and Flows
The Canadian sawmill industry has been faced with a multitude of challenges throughout the years. It's also experienced growth and played a pivotal role in the economy of the country in many ways. The sawmill sector produces both hardwood and softwood lumber and wood by-products such as wood chips and sawdust. Most modern sawmills utilize motorized saws to cut logs and a majority of the work at a lumber facility is computerized. Technology has significantly reduced waste and increased energy efficiency from sawmills as well.
Softwood lumber is the most produced representing 98% of all lumber production in 2020. That type of timber is used for roofing, sheathing, framing, furniture, mouldings, doors, and windows. In 2020, Canada exported 67% of its softwood production to the U.S., China, and Japan. The United States imported over 50% of Canada's softwood lumber production and roughly 84% of America's softwood lumber imports came directly from Canada. Our nation's softwood lumber industry has been valued at $10 billion. This sector of the industry is a critical pillar of the country's forest industry and employs thousands of Canadians.
Issues Faced by the Canadian Sawmill Industry
The challenges the sawmill industry has faced have impacted the demand for lumber and its supply chain. One of the most pressing issues that the Canadian forestry sector continues to face is the trade conditions imposed by the U.S. on Canadian lumber imports. Canada has proposed a solution similar to the 1996 deal of duty-free import on most softwood and progressive tax about a certain amount. However, in 2021, the United States imposed a double tariff on Canadian softwood lumber which resulted in increased lumber prices. The 2008-2009 financial crisis had a dramatic effect on the industry as well.
Fibre supply issues in Western Canada caused by the wildfires have negatively impacted the sector along with the high price of logs, pulpwood, and forestry products. Several sawmills have had to curtail production in 2019 as a result of these problems, with some having to close permanently.
Importance of the Wood Industry in Canada
The wood industry serves as a prominent contributor to the nation's economy. It serves as a key source of prosperity for many communities and people in the country. Some of the key priorities for the industry to ensure its growth is to support initiatives to maintain sustainability, renew programs that help the forestry sector's innovation, and continue efforts to eliminate U.S. trade barriers and diversify export markets for Canadian wood products. British Columbia, Quebec and Alberta produced 81% of Canada's softwood lumber in 2020. Since 2006, Alberta gained 8% of the Canadian market, while British Columbia lost 13 percentage points.
Overall revenue from softwood goods manufactured in the wood product industry contributed 5% to overall revenue from manufactured goods in 2006. Sawmills and wood preservation represented about half of that. In 2020 alone, the wood product industry contributed 6% to revenue from goods manufactured with a value of $635.1 billion.