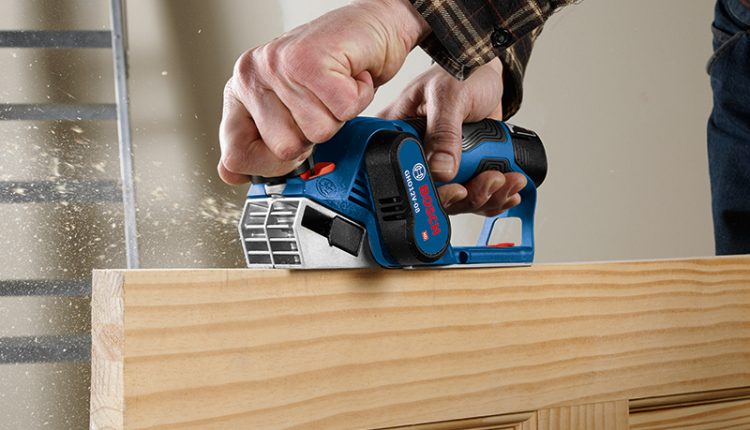 Planer is maneuverable for working on doors or hardwood
The Bosch GHO12V-08 12V Max cordless planer is about the same size as a hand plane, with 2.2 In. of planing width and a single-pass planing depth of up to 0.08 In.
The tool planes up to 33 ft of one-inch wide hardwood per amp hour (Ah).
The planer is suitable for a variety of wood applications, including door trimming.
The planer offers planing speed of up to 14,500 rpm, and with constant speed circuitry it monitors and maintains speed under load for consistent performance.
The tool can create rabbet cuts of up to 0.7 In. The 3.3 lb, 10-in. long unit (not including battery), the cordless planer housing is machined from a single piece of aluminum block to ensure stability and to reduce vibration.