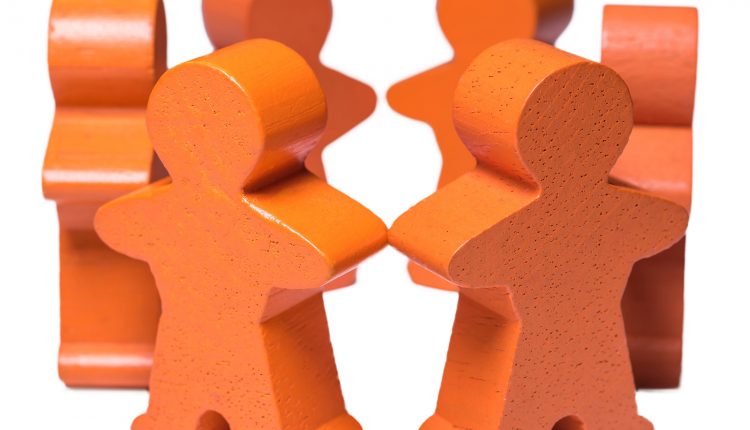 Partnership and Collaboration Strengthens the Industry
Grace Tatigian
In small, independent businesses, there's a lot of competition. Alain Albert, founder of Woodoer, worked as a consultant for years, visiting cabinetmakers all across the country.
"Everyone had their own little secrets, and they were all the same," he says. "Everyone is afraid to collaborate because they're afraid they'll lose business, but that's exactly what keeps our industry weak."
And while business owners may still be hesitant to engage directly with their competitors, there are other partnerships they can form. Sandra Wood, executive director of the Canadian Kitchen Cabinet Association (CKCA), couldn't agree more, which is why she's leading by example. She's a firm believer that "there is strength in community." The small but mighty organization of about 200 members partnered with the Canadian Federation of Independent Business (CFIB) in 2019, which gave CKCA members full membership with CFIB — essentially a dual membership.
It turned out to be excellent timing. Throughout the pandemic, CFIB has provided unparalleled support for its members, answering over 80,000 calls from their 95,000 members in the last twelve months.
"Ninety per cent of the calls were about COVID," says Michael Kirwin, senior vice president of business development at CFIB. "We also had weekly seminars with 2000 seats, which were full every week."
From government compliance and HR issues in normal times to supports and services for businesses during the pandemic, CFIB became an indispensable resource for small business owners, particularly members of CKCA. In becoming members of CKCA, business owners will automatically become members of CFIB, resulting in a dual membership.
The huge benefits of this partnership lead CKCA to form a new partnership this year with Canadian Manufacturers and Exporters (CME), another association instrumental in helping small businesses throughout these unprecedented times. Both CME and CFIB were active in lobbying for the Canada Emergency Wage Subsidy (CEWS), which helped many businesses keep their doors open.
When people think about joining associations, they typically think of seminars, workshops, and events, but it's expertise and advocacy like this make these associations invaluable. While running an independent or family business allows freedom in terms of decision-making, it means owners don't necessarily have the same resources major companies have. Becoming part of national or regional professional associations like these can be a game-changer for small businesses.
"Membership fees are essentially a way of supporting a cause, supporting your own industry. It's like investing in yourself," says Matt Poirier, director of trade policy at CME. "Even if businesses within an industry are competitors, they have collective problems."
Through this partnership, CKCA members receive access to all CME member programs.
"Yes, the advocacy is important and opens doors for us because our voice gets louder through these partnerships, but it also gives our members access to more services by being a CKCA member," says Wood.
And professional associations like CME and CFIB can provide expert advice for businesses with questions related to legal, health and safety, or social media issues. Becoming part of an association is a great way to avail of resources and find other companies to partner with across the country, which might be less daunting than approaching a local competitor.
"We need national collaboration," says Wood. "And this is a way for us to connect the dots for our members. We're hoping to engage in more partnerships in the future."