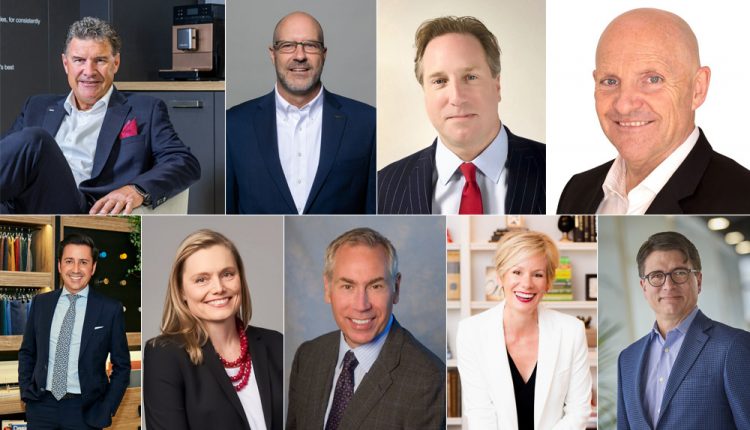 NKBA Announces New Board of Directors for 2023
The National Kitchen and Bath Association (NKBA), the leading trade association for the kitchen and bath industry and owner of the Kitchen and Bath Industry Show (KBIS), has announced their slate of 2023 Board of Directors. Jan Heck, president and CEO of Miele USA, was elected NKBA board chair, succeeding Basil E. Larkin, senior vice president of sales at Hestan Commercial Corp. 
"Having served on NKBA's board for the past few years, I am truly honoured to take on the chair role," said Heck, Miele USA CEO. "The NKBA has accomplished many great achievements and I hope to encourage many more. As the chair, I will do my best to ensure that the board, as a whole, plays a full and constructive part in the development and determination of the National Kitchen & Bath's strategy and overall objectives."
Newly elected 2023 board members include Eduardo Cosentino, executive vice president of Cosentino Group & CEO of Cosentino America, and Kerrie Kelly, CEO & creative director of Kerrie Kelly Design Lab. Both are slated to serve four-year terms.
"As NKBA helps to drive the kitchen and bath industry forward in North America as well as establish a global presence, we're very pleased to welcome Jan Heck as our new board chair," commented Bill Darcy, NKBA CEO. "Jan and several of our current board members have first-hand experience in the international market, which is invaluable to the NKBA as we continue to grow around the world. We are grateful to our board for their commitment to this industry and their invaluable insights."
In addition to Jan Heck, vice president of residential builder & showrooms at Ferguson Enterprises Kristen Elder has been elected vice chair, and Ken Williams, president and CEO of Caesarstone North America, was named board secretary/treasurer.