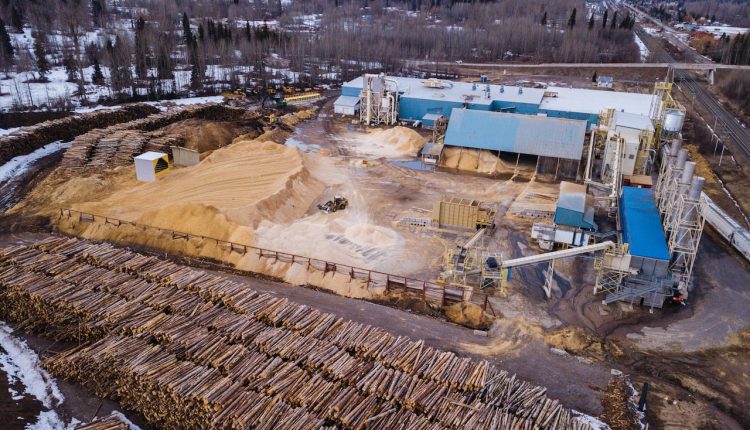 "Greenwashing" has, unfortunately, been trickling into many industries for years now. The wood industry is no exception. Last year, CBC's Fifth Estate journalist team unveiled the deceitful tactics behind greenwashing that can negatively impact the wood pellet sector. The journalism team included Allya Davidson, Harvey Cashore, Lynette Fortune, Lyndsay Duncombe, and Diana Swain. Their approach with their "Big Burn" report was to examine sustainable forestry practices and raise awareness toward those efforts that are genuine in their efforts to aid the environment. It was also an effective way to help educate readers on how to identify greenwashing practices in the industry and why they're harmful.
The "Big Burn" report mainly focused on the wood pellet industry in British Columbia. Throughout the past few years, the wood pellet sector has been facing criticism for logging and how it can be harmful to the environment."The wood pellet industry in B.C. is set to expand in a big way," said Michelle Connolly, director of Conservation North. "And the only way they can do it is if the B.C. government continues to allow the logging of primary forests for this purpose. And this has to stop."
Engineered Wood Better use for Wood Waste
Drax, a British power plant corporation, has been accused of greenwashing the pellet industry in British Columbia for their own gain and at the expense of the people of the province. In 2012, British Columbia exported $174 million worth of wood pellets and the industry does use sawmill residue from the tops of trees and branches, essentially wood waste, for manufacturing after logging.
If it's not used, that material would be discarded via burning regardless. "Once you create a beast that requires a massive amount of wood to feed it, they're going to get that wood, and they're going to get it in the cheapest way possible," said Ben Parfitt, policy analyst for the Canadian Centre for Policy Alternatives (CCPA). "And if that means whole logs for Drax, then that is exactly what Drax is going to use."
British Columbia is highly dependent on the wood industry, especially in small logging towns. However, Bob Simpson, mayor of B.C. town, Quesnel, believes that there are other, far better, and genuinely sustainable uses for the province's timber, from bioplastics to engineered wood products. "You can take wood waste in the bush and wood waste in the mills and you can turn them into really high-value products that still store the carbon in them," Simpson noted. "Pull the subsidies, stop the silly math of disappearing the greenhouse-gas emissions today from this. It becomes self-evident that it's not an industry that we should be supporting."
The "Big Burn" journalist team was named one of the three finalists for the 2023 Canadian Journalism Foundation (CJF) which celebrates the dedication and hard work of journalists shining a light on climate change, sustainability, and innovation in broadcast and digital journalism. The winners of the award will be announced at the CJF annual awards ceremony on June 13.
"From our experience, we see that the most economically vulnerable communities are also the most climate vulnerable. Our focus on climate adaptation is guided by efforts to make these communities more climate resilient. We applaud and recognize the important role journalists play in sharing the information and climate solutions people need to build more resilient communities," expressed Diane Flanagan, deputy senior vice-president of Corporate Affairs and Communications at Intact Financial.