Foliot Furnitures' Team Puts on a Show for Their HR Week
Foliot has been a trusted name in the educational industry for over 25 years. The company's first furniture line was developed in 1992, for daycares and elementary schools. In 1997, they began working with universities – landing a major contract with the Université du Quebec à Montréal – to help them meet their growing student housing demands and to reimagine their learning environments. In 2009, they expanded into the hospitality business and quickly became known for their innovative laminate furniture and their ability to produce original, quality products that are cost-effective, reliable and durable.
By 2019, Foliot had designed, manufactured and delivered furniture for over 1 million hotels, resorts, colleges, and university rooms across North America.
"I hadn't planned to be an entrepreneur," says founder Daniel Foliot. "As a young father of four, I was looking for a way to balance satisfying work with family life. Then one day I felt like it was time to branch out on my own."
Dedicated to the safety, harmony and integrity of its team, as well as their innovative work, Foliot makes sure that its operations are focused on people, both in its products and in its human resources management.
For example, to make its gatherings even more meaningful, the company partnered with the renowned Dieu du Ciel microbrewery, located in St-Jérôme (like its Quebec factory), in order to create a beer inspired by its teams: the 7.21.
As a local, family-run company, Foliot is financially involved in various social causes surrounding youth, violence and health; it is also committed to supporting initiatives in which its team members participate.
Therefore, following in the footsteps of their ambassador, Pierre Lavoie, Foliot Furnitures' HR team organized an "HR week."
The overriding goal of the "Grand Défi Pierre Lavoie" (Pierre Lavoie's Big Challenge) is to create a culture of preventive health in Quebec by leading people to adopt healthy life habits. They are determined to further develop the fitness movement and to increase prevention in Quebec's health care system. To this end, various major, unifying events are organized each year to produce lasting changes in individuals and in Quebecers' society.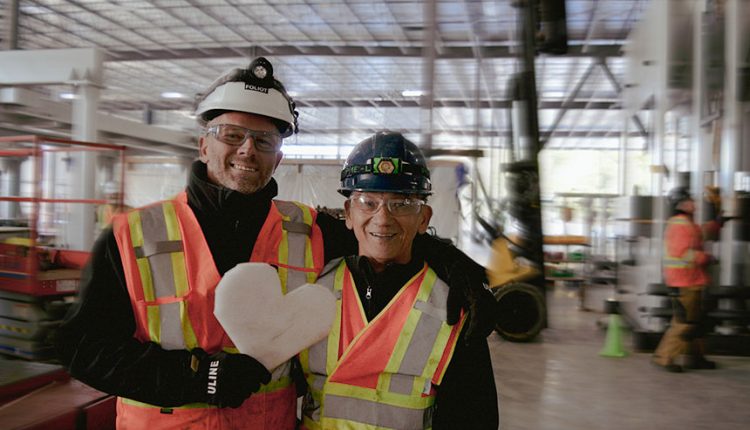 With this in mind, the HR team collaborated with Montreal-based production studio Troublemakers and Mirabel-based content-creation agency Bofokus to create a remake of Georges Thurston's song "Aimes-tu la vie comme moi?"
All the employees got involved in the creation of a song and an amusing, joyful videoclip. Some sing, others play instruments or dance, with a choir repeating "Aimes-tu la vie comme moi? Vois-tu la vie comme ça?"
Quite a unique way to create cohesion within their team!
Which initiatives are you taking to build team spirit? If you want to share your ideas and projects, send us your story, we'd love to hear about it.