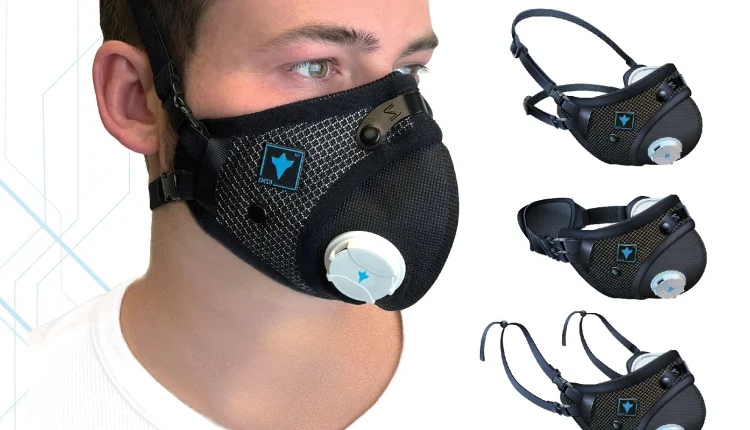 Enhanced Comfort, Superior Filtration: Discover the RZ Mask M3 for Hot and Dusty Workshops
In a game-changing move for respiratory safety, the internationally patented RZ Mask M3 has emerged as a trailblazing solution. Designed to provide unparalleled protection and comfort, this remarkable creation heralds a new era in workplace safety for woodworkers. With its versatile design, simplified filter replacement system, and upgraded features, the RZ Mask M3 stands as a testament to the power of innovation.
The RZ Mask M3 offeris an array of features that set it apart. With the ingenious 3-strap design, this mask can be worn in three different ways: with a single neck strap, dual head straps, or convenient ear loops. This adaptability ensures that the mask conforms to your unique preferences and requirements.
A standout feature is the new 4-snap filter replacement system, eliminating the hassle of complicated filter changes. The mask's revolutionary system boasts four anchor points, allowing filters to be effortlessly snapped into place. This user-friendly approach allows you to focus on safety and peace of mind without unnecessary complications.
Breathability Perfected and Protection Amplified
Breathability takes center stage with the RZ Mask M3, as each mask is equipped with upgraded F3 filters that enhance airflow by 50%. This means that no matter the activity, you can enjoy unrestricted respiration, ensuring comfort throughout your workday. Alongside its breathability, the RZ Mask M3 excels in protection, guarding against airborne particles, allergens, and dust.
Crafted for Longevity and Custom Fit
Built to withstand the demands of real-world usage, the RZ Mask M3 boasts an adjustable nose clip and a soft, breathable inner lining, ensuring a custom fit that prevents irritation. This focus on comfort ensures that wearing the mask doesn't compromise your work experience.
Embrace the Future of Respiratory Safety with RZ Mask M3
The RZ Mask M3 heralds a new era in respiratory safety for woodworkers and professionals in dusty workshops. By marrying innovative design with enhanced comfort, this mask sets a new standard. Say goodbye to compromise and discomfort and embrace the RZ Mask M3 – your gateway to a safer, more comfortable work environment.
RZ M3 Mesh: Protecting Woodworkers in Hot, Dusty Workshops
For those immersed in woodworking, the RZ M3 Mesh RZMask emerges as the ideal companion. Designed to tackle the challenges of a hot, dusty workshop, this mask redefines respiratory protection.
Breath Easy, Work Confidently
Woodworking inevitably generates fine dust that can pose health risks. The RZ M3 Mesh offers superior protection by filtering up to 99.9% of dust particles as small as 0.1 micron. This means you can breathe easy, knowing your lungs are safeguarded from harmful particles.
Unmatched Comfort and Filtration
With its mesh fabric construction, the RZ M3 Mesh provides exceptional breathability, keeping you cool even on the hottest days. Its internationally patented 3-strap design offers flexibility – choose from head straps, a neck strap, or ear loop straps for a comfortable fit tailored to your preferences.
Sustainability Meets Protection
RZMasks are not only protective but also sustainable. They are washable and reusable, reducing waste compared to disposable masks. This commitment to environmental responsibility aligns with their dedication to respiratory safety.
Elevate Your Workshop Experience
The RZ M3 Mesh is more than a mask; it's a safety statement. As it prioritizes comfort, filtration, and adaptability, this mask becomes an indispensable companion for woodworkers striving for both efficiency and protection.