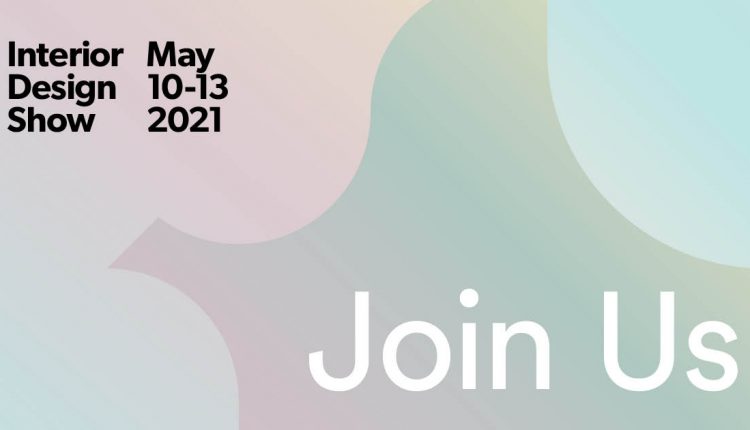 Celebrating 23 years of innovation, one of North America's top design summits, the Interior Design Show (IDS), will live on a virtual stage from Monday, May 10 to Thursday, May 13, 2021. 
IDS offers access to notable design leaders from across the globe who will meet to discuss the future of design. This year's conference will focus on sustainability and designing for the future.
"IDS21 will continue its long-standing tradition of bringing some of the best design and architecture minds together to tackle the most pressing challenges and opportunities for the design industry," said Karen Kang, director, IDS Canada. "As a virtual event, IDS21 will broker important conversations on a global and inclusive stage connecting to a larger audience than ever. Many conference topics, such as carbon-neutral buildings, circularity, and equitable future cities are universally impacting countries around the world."
Over the last two decades, design has shifted from the aesthetics of style to a powerful tool for change. The conference will provide sessions from thought leaders with both local and global perspectives to tackle the discussion of designing for the future and building a new world post-pandemic. 
From designing for social good to circular economy, materials, trends, and technologies, these discussions will cover the ideas and methodology to help attendees design for the future while keeping sustainability as the core focus.
Prototype Pitch Sessions presented by Caesarstone
New this year, the Prototype Pitch sessions, presented by Caesarstone, will feature products, concepts, and ideas not currently in production that address new ideas for the architecture, design, and building industries. This is an opportunity for emerging designers, design students, and newly created design firms to showcase their ideas to a professional trade audience.
"Caesarstone's commitment to the design community and to the IDS platform remains as strong as it's always been. Now, more than ever, we need to celebrate and give voice to emerging talent. In particular, I'm thrilled to support the creative thinking, concepts, and contribution Canada's young design talent consistently delivers," said Elizabeth Margles, vice president of marketing, Caesarstone Americas.
IDS21 participants will have the opportunity to view all submissions. A panel of industry judges will select one winning design which will be announced during the virtual event.
Conference speakers include Blake Jackson, sustainability design leader, Stantec; Nabil Sabet, group director, MMoser; and Natalie Telewiak, principal architect, Michael Green Architecture. More conference speakers expected to be announced soon.
You can find the show on:
Facebook: facebook.com/idstoronto & facebook.com/IDSvancouver/

Twitter: twitter.com/idstoronto & twitter.com/IDSvancouver

YouTube: youtube.com/user/InteriorDesignShow & youtube.com/user/IDSwestVancouver

Instagram: Instagram.com/idstoronto & instagram.com/idsvancouver/