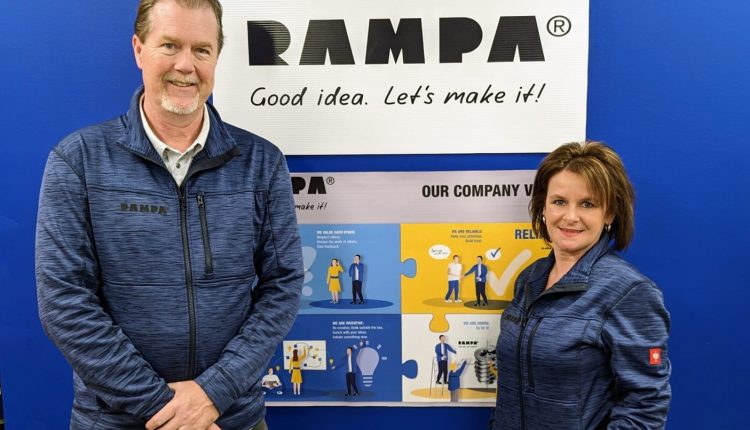 12 Years of RAMPA Tec Inc.: Celebrating Innovation Through Fastening Solutions
Rampa Tec Inc's Barrie location recently celebrated its 12th anniversary with its valued customers and staff. The enterprise has been providing the ideal screw and fastening solutions for all wood and plastic materials to ensure seamless, efficient assembly. Rampa Tec made a prominent name for itself as the supplier of adjusting and fixing elements for sleeves, threaded inserts, screw-in nuts, and pan-head screws.
The business was founded by German native Hans Herrmann Brügmann and transpired as a result of Brügmann's desire to develop durably resilient wood screws that can be used daily by the average carpenter. He was committed to not sacrificing the quality of the screws to ensure they are able to loosen and be re-connected without issue. In doing so, he created the Rampa insert. The Brügmann carpenter's shop began as a family-owned company and has now reached its fifth generation of owners. The Barrie-based Rampa Tec is a North American subsidiary of the German that provides stock and service in Ontario, Canada. The Ontario shop was established in 2009 to provide direct sales and service to North American clients. The Barrie headquarters employs between 11-20 people and has a revenue of between $5 million and $10 million.
Rampa Inc has stood for premium quality and reliability for decades. In fact, Kristina Brugmann, the current leader of the business along with Wolfgang Färber and Dr. Ghazal Fahimi-Steingraeber, notes that "solid connections are the human demand for reliability" has become a popular term for many people.
Another Year of Rampa Tec Equals A Brand New Insert
Rampa Tec just announced the release of its next generation of SK insert type SK330. The new insert is equipped with a patented 3-external thread contour and is designed to replace the original SK insert for more optimal screwing into a variety of applications. The SKS330 series does not have a collar, unlike the SKD330, and be inserted into all wood material types and thermoplastics which makes it ideal for wood furniture construction, shipbuilding, and aircraft construction. The insert is also 2.5 times faster than the SK to save time on processing products and reduce the number of variants to secure expenses.